The shame and fear of addiction can make you feel like a different life isn't possible for you. But no matter how dark things may seem, everyone deserves and can achieve a life in recovery. If you want it, you'll find it at Sunflower Recovery Center — where new life blooms.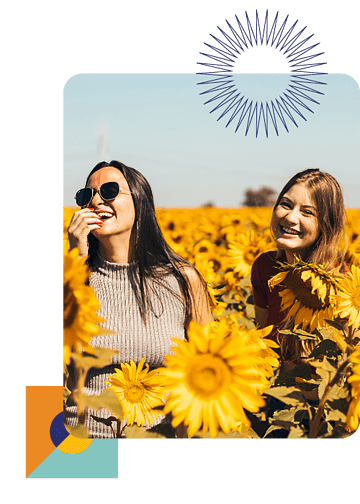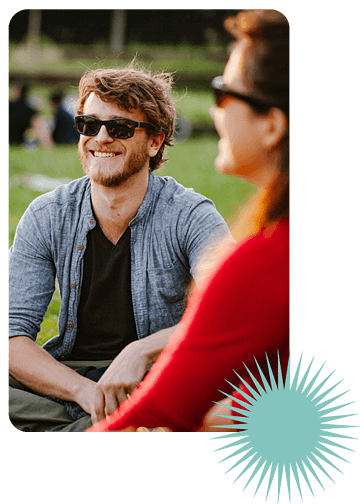 Find Freedom from Addiction
Residential Addiction Treatment
In residential addiction treatment, our Masters-level clinicians will help you identify the underlying reasons for your substance abuse. They'll work with you to create a customized solution while giving you the caring support you need to heal and grow anew. This is where you'll plant the seed for a new life free from addiction.
Partial Hospitalization Program
Addiction is often caused by deeply rooted trauma that takes time to heal. In our Partial Hospitalization Program (PHP), you'll continue to nurture the seed you planted in our residential treatment program with ongoing treatment, while getting the support you need to continue your growth.
Intensive Outpatient Program
With our intensive outpatient program, you'll continue to practice using the tools you learned in our other programs, but with more freedom, as you continue to take steps towards new ground and a better life in recovery.
Sunflower Recovery Center - A Customized Rehab Program For You
Caring Clinicians
Our Masters-level clinicians will work together with you to customize the very best treatment plan for your recovery from addiction.
Diverse & Effective Treatment
Our innovative therapies are capable of successfully treating addiction, along with co-occurring disorders: from depression to eating disorders and more.
Discharge Plan
From the moment you arrive, your Masters-level clinicians will stay focused on your goals, working with you to create a discharge plan that will set you up for lasting recovery.
Family Program
Addiction hurts everyone it touches. We offer an extensive family program and continue to communicate your progress with your loved ones as appropriate.
Fitness Program
At Sunflower, we want to treat your overall well-being — both mentally and physically. That's why we incorporate daily fitness activities into your wellness routine.
Start Your New Life Today
Step 1
Call or chat our caring admissions team.
Step 2
Tell us your needs and we'll tell you how we can help.
Step 3
Receive a customized treatment and discharge plan to promote sustained growth in recovery.
We Accept Most Insurances & Are In-network With:














Unfortunately, we do not accept Medicare or Medicaid at this time.
Addiction Recovery in Kansas City
What Alumni Are Saying About Sunflower A year ago today I went into Sunflower unsure of what to expect or if I could even do it. First the staff was amazing! The food was amazing. But the experience was more than I could have ever anticipated. I have not had a drink in a year now. And while I know I did a lot of the work myself, I would have never been able to do it without the help I received at Sunflower. Truly life saving.
Jamie F.
The staff here is excellent, and I can not stress enough how the positive impact of my experience at sunflower has improved my life. Great classes, great counselors, as well as plenty of activities. There's plenty of good food, too, which may seem secondary but I definitely came in there malnourished. I would recommend them to anyone.
Jeff B.
I don't usually read reviews much less write my own but sunflower saved my life. I have been to seven other treatments throughout my 20 years of addiction and by far sunflower was the best.The staff is amazing the atmosphere there was great. I recommend anyone who's wanting to change their life should go. They helped me get back on my meds that I've been needing for so long. I can gladly say I've been clean 40 days today and feel better than ever!!!
Lindsey S.
This facility saved me from myself. It's the best place, and I'd recommend it to anyone who is looking, or unsure of the next step to take. They have the most amazing staff that make you feel at home when you're struggling to find yourself. I left with one direction only and that was the confidence to keep moving forward. Without Sunflower I would still be lost in mad world of addiction.
Kristina R.
Amazing staff who helped me in my time of need. Mostly they helped me understand addiction and taught me to love myself.
Justin J.

No matter where you've come from or what you've gone through, we'll help you get clean and sober for good.
Call us or send a chat. We'll listen to your story and help you take the first step to finding recovery.
FREE DOWNLOAD
Overcoming Fentanyl Addiction
More than 150 people die per day from overdose deaths related to synthetic opioids like fentanyl. Understanding what fentanyl is, which treatment options are available, and how to support your loved ones in their battle
can make a world of difference. Download our free ebook to learn what you need to know about this dangerous drug. You might just save a life.