Addiction Treatment Aftercare
Before you leave Sunflower's residential addiction treatment program, our clinicians will work with you to create an in-depth aftercare plan that will ensure you're provided the support you need to continue your growth. From stepping down to our PHP or IOP programs or joining our alumni program for regular meetings, we'll continue to support you as you begin to build new roots in your life after your residential stay.
Partial Hospitalization Program (PHP)
In our Partial Hospitalization Program (PHP), you can expect to continue your customized treatment plan and therapies, but instead of living at Sunflower, you'll only be spending your days here. The rest of the time you can practice implementing the life tools you've learned so far.
Intensive Outpatient Program (IOP)
After our residential and PHP programs, we typically recommend stepping down to our Intensive Outpatient program (IOP). In this program, you'll continue to nurture the seeds you planted in residential and PHP, but with a little more freedom. Spending a few hours a day, a few days a week in IOP, you'll still receive the support you need as you explore life free from drugs or alcohol and continue to bloom.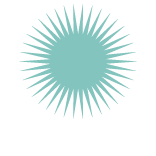 Where New Life Blooms
Not sure what program you need? Give us a call and
we'll help you find the solution that's best for you.
Call Now